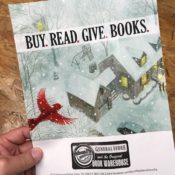 Look for this 16 page Christmas catalog in our local newspaper, "The Mountain Press," on Friday, November 3, 2017. There will also be a very special offer from our store in the newspaper on the same day. Look for our post it note on the front page!
East TN Federal Programs Conference
We are proud to be an exhibitor at the 2017 East TN Federal Programs Conference, held at the Gatlinburg Conference Center December 6-8, 2017.  We have been there before, and enjoy spending time with the many teachers and administrators who will be attending.